Open Network Lab to Enhance Its Seed Accelerator Program by Increasing Maximum Funding Size and Strengthening Support
- Begins Accepting Applications For 11th Batch Accelerator Program -
Open Network Lab, Inc. (Head Office: Shibuya-ku, Tokyo; President: Tomoya Sasaki; Henceforth: Onlab), a global startup incubator and a subsidiary of Digital Garage, Inc. (TSE JASDAQ: 4819; Head Office: Shibuya-ku, Tokyo; President and Group CEO: Kaoru Hayashi; Henceforth: DG), has announced to enhance its Seed Accelerator Program by increasing the maximum funding size from 2 million JPY to 10 million JPY per team and by further strengthening its pool of domestic and international mentors to provide richer support to its participating startups. The application period for the 11th batch program begins today.
Japan's domestic startup market and environment changed drastically in the past five years since April 2010 when Onlab pioneered as Japan's first seed accelerator program. Cloud computing and various open-source environments have permeated the space while apps have become easier and easier to develop and distribute, leading to a movement of young and passionate engineers and programmers to launch startup companies. It is becoming more and more common to see these companies entering into growth phase after gathering a large user base quickly upon launch.
Because of this paradigm shift in the startup culture and environment in Japan, Onlab has decided to increase the maximum fundraising amount for its accepted teams in order to attract a diverse range of teams such as teams in growth stage who are looking for larger funding amounts to support their user acquisition strategy and hardware teams who require a significant initial capital to build IoT products. By bringing in more diverse participating teams, Onlab hopes to stimulate its program and community.
Onlab has helped give birth to many companies that represent Japan in the global startup scene, including WHILL, Inc., a next-generation personal mobility device maker; AnyPerk, Inc., a US-based benefit and welfare package provider; and Fablic, Inc., the operator of a popular flea market app Fril for young women. Onlab will continue to support and cultivate global entrepreneurs as Japan's leading seed accelerator.
Regarding the Program's Renewal
1. Accepted teams are eligible to receive up to 10 million JPY in funding (approximately 83,333 USD; 1USD=120JPY).
2. Strengthening its support system by adding new domestic and international experts as mentors and hosting various meet-ups, partner events, and study sessions.
3. DG Group's marketing and payment segments will be heavily involved in supporting accepted as needed.
4. Teams will have access to a number of developer support tools such as Prott※1 and Qiita:Team.※2
5. Assisting US expansion with an access to the DG717 incubation space in San Francisco and DG's local engineering team
Regarding Applications to the 11th Batch Seed Accelerator Program
Application Period: 2nd April 2015 12:00 am – 18th May 2015 12:00 pm (JST)
Program Start Date: Early July 2015 (Expected)
Application Method: Apply Online at https://onlab.jp/entry
Contact Email: inquiry@onlab.jp
※1  Prott: a powerful prototyping tool for designing and developing mobile apps by Goodpatch Inc that allow users to shape and share their ideas instantly.
※2  Qiita:Team:an information sharing and communication tool using plaintext for engineers by Increments, Inc.
Co-Working Space "Open Network Space DAIKANYAMA"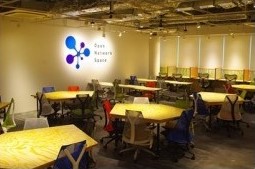 Co-Working Space "Open Network Space KAMAKURA"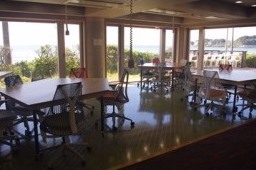 "DG717" Incubation Center in San Francisco

Open Network Lab
Homepage: https://onlab.jp/
Facebook: https://www.facebook.com/OpenNetworkLab
Twitter: http://twitter.com/on_lab
---